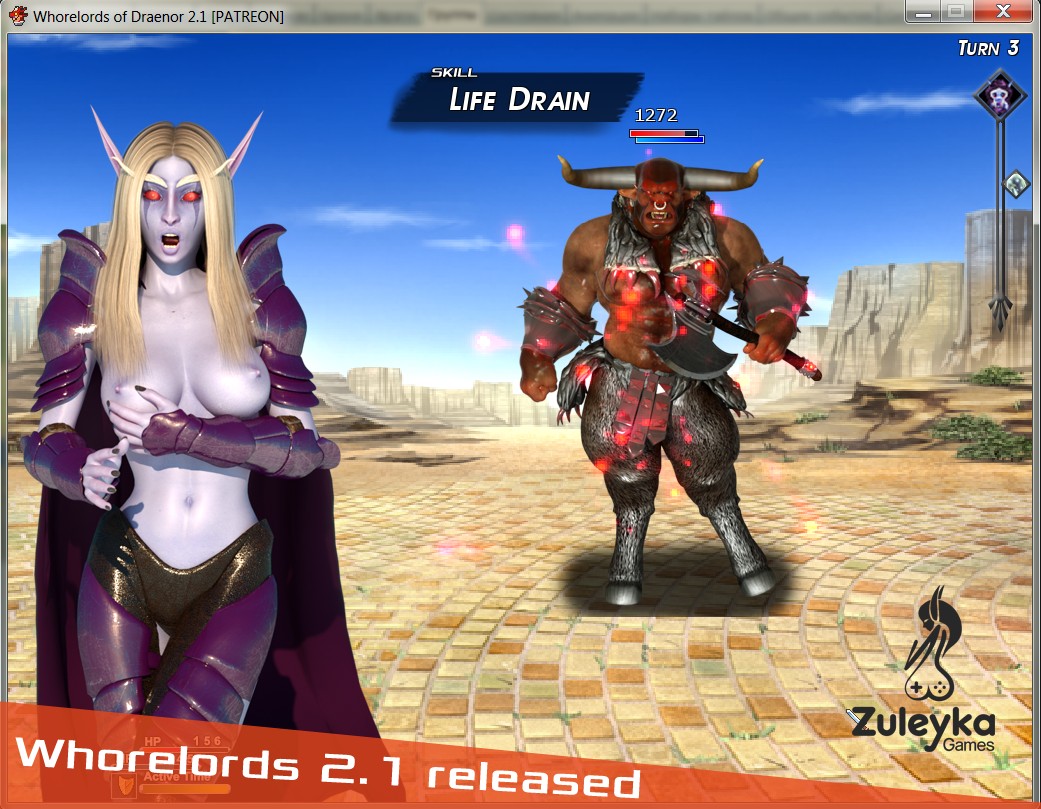 Congratulate everyone!
Thanks for support of our Patrons, the new version of Whorelords of Draenor 2.1 was released:
- A giant epic quest the Call of C'Thun (60 pictures)
- Basic Sylvanas Voice Acting for XXX scenes (full VA is expected in 2.2)
- A lot of unique 2D animations (Added 9 of 30, I'm going to add the rest in 2.2)
- 9 new levels in high quality (like Elf Breeding Farm and Temple of C'Thun).
- 15 new quest lines and a lot of new characters.
- The new enemy: Tauren and 3D animation (1 of 3, wait for 2.2).
- Advanced 2D animations in special scenes, points of view and cheat modes (VIP Version Only).
- and much more like annoying pets, reworked lights, new porn story "Flesh Toll" e.t.c.
You can
GET INSTANT ACCESS and Download Whorelords 2.1 on Patreon
right now!