Hi, for the past weeks I've been developing an erotic game. It is currently on the 0.02b version.
Game overview:
In West City you play the role of a young woman that was just accepted into the West City College. Being a college student is hard work, and deciding if you will try and get the best grades, find a temporary job to maintain yourself or just enjoy the party life will be up how you want to take on this opportunity.
What to expect from it already:
The game has more than 12.000 words, 218 custom made integrated images, several non-sexual events and one sexual event.
What I want:
My aim is to produce a rich experience based on your character's unique traits. As an example, if your character is more open to new experiences, you will have access to an added variety of social interactions compared to a less open character. You can also decide to have a prettier character that will be wooed by possible partners or choose to be a less attractive character and take a more dominant role in the love game. I used to write erotica, and loved doing it, so I hope to make an exciting and immersive literature for you.
Where to find it:
It is hosted at
https://mega.nz/#!jNgEnbDQ!rvcB-LRupLqjEUwjLIz0ffNFUzHW42xspCcaQMHGi7s
.
What do you need to run it:
I've created the game using the Win32API so, if you play computer games on your computer, you won't need anything extra for it to run. But if you find error during the first start up, try installing the "Microsoft Visual C++ Redistributable 2015" x86 version and you will be fine. The game is made for practically every version of windows and should also run in MAC using any compatibility software (although I didn't test this).
Contacting me:
Tell me what you like or dislike, any criticism is welcome. You can send all suggestions you might have about the game (including interface, game design, events, dialog corrections or whatever other areas you might like to be heard) here in this post or to the email
westcitygame@gmail.com
. You can also send me a direct message in this forum, but the email and the post are the easiest ways.
Patreon:
You can support me by subscribing to my patreon, at
https://www.patreon.com/westcity
.
More info on:
If you are interested, want to see a changelog or just want more info go to
http://www.hypnopics-collective.net/smf_forum/index.php?topic=22959.0
.
Attachment: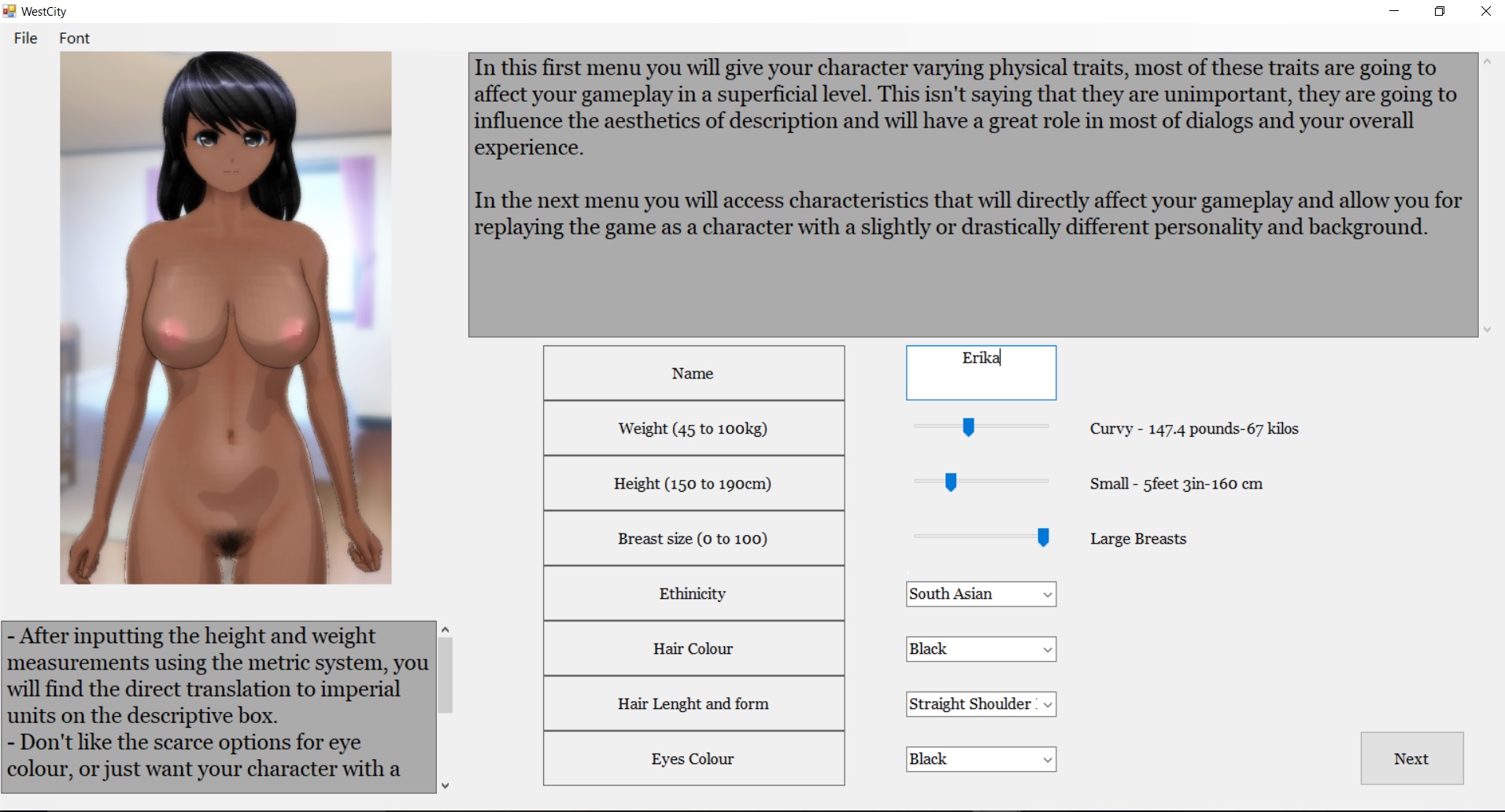 Imag1.jpg [ 311.95 KiB | Viewed 1071 times ]
Attachment: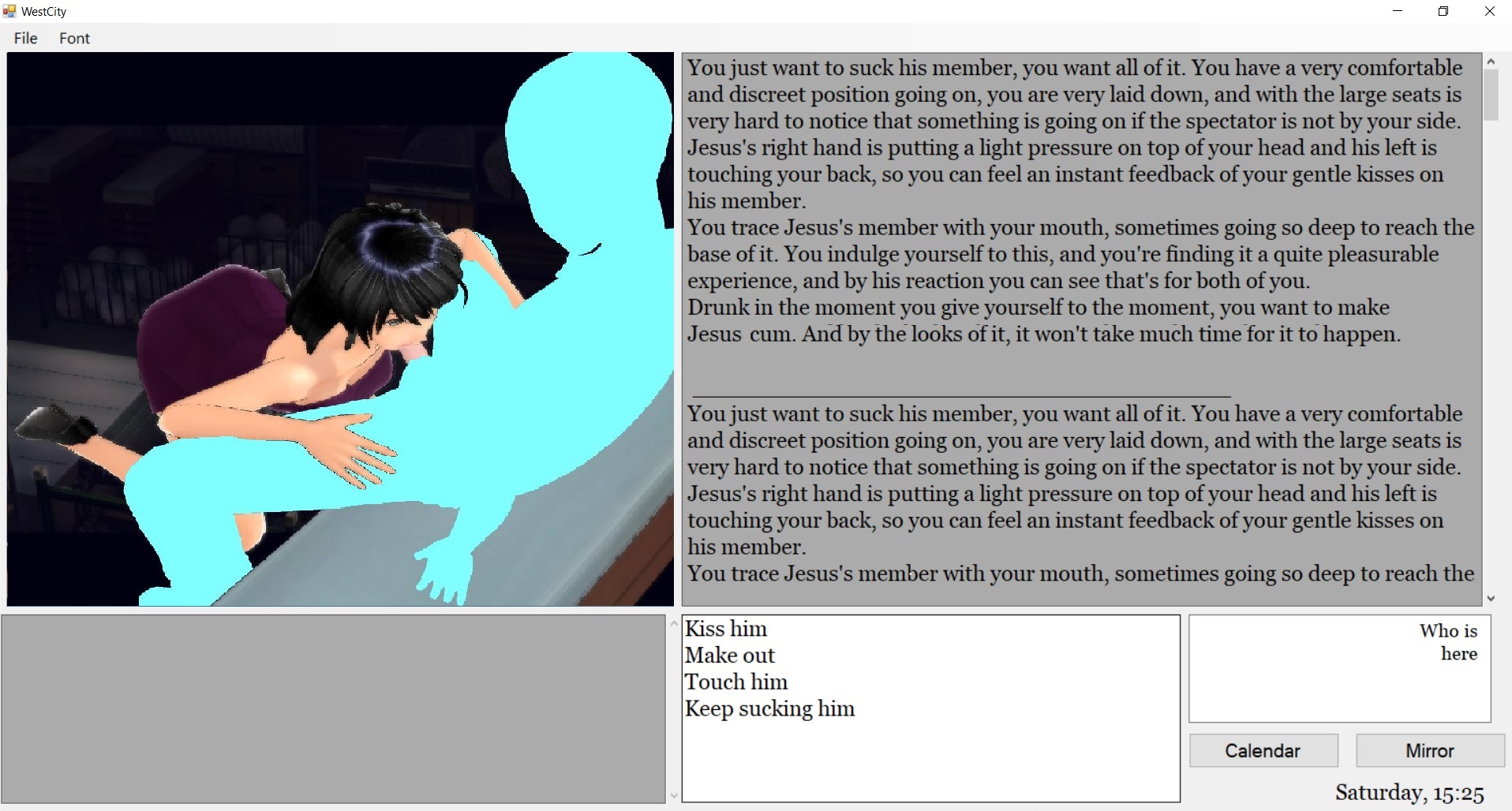 Imag2.jpg [ 417.27 KiB | Viewed 1071 times ]