Hello Zahadam,
In the next version a lot of modding options will be included. Some options are easy to change (like textures), but others will not be that easy (like the characters).
Changing objects will require Maya Autodesk 2009 (we will move to Maya 2014 later on). With that in mind here are the answers to your questions:
Textures
-Do you support standard tangent space normal maps, or bump maps, or both?
We support parallax and normal maps. Parallax use a height map. Normal maps can use a height map (e.g. greyscale .jpg) or a normal map (rgb bump map).
Both need a tangent space that is derived from the uv's of the object.
So for an object to have a normal/bump/parallax map you need to have a height map (grescale .jpg) and uv's for the object (that map the heightmap to the object). The rest is derived automatically (tangents and normals).
-What's the average dimensions of your skin textures, and is have equal dimensions important? Eg: 2048x2048
The current models have 2048x2048 color (with reflection channel) and height maps. Textures need to have power of 2 sizes (so e.g. 512x1024).
-How many texture maps per character. Eg: Head, Body, Mouth, Crotch etc...
This differs per character, but most of the character is fitted into 1 texture. This allows for easy drawing into the texture for leaving e.g. stains/smudge/bruises.
Also see the texture attached to this post. With eyes for example separate textures are used.
-Are you using SSS(sub surface scattering)
We simulate this (with emphasis on simulate) with a colour ramp that goes from blue to red to dark red. This colour ramp is attached to the channel that contains the dot product between the body normal and the line between the body point and the viewer eye. SSS is of course quite different but for now the colour ramp trick looks good enough. Of course there is also a colour texture with a reflection channel and bump mapping to complete the final result.
-Do you support translucent maps?
Not directly. We do have flares for lighting and objects can be made to emit light but we do not have translucent maps implemented.
Meshes.
-Whats the current poly range per character not including hair?
The models consist of approximately 250.000 triangles. Thats quite steep, so for shadowing/ambient occlusion and collision we use a lower poly model of about 15.000 triangles.
This amount of triangles is needed to make the model look smooth when deforming. We do support normal map baking (to simulate higher tessellation), but we do not use it for the characters because of the higher maintenance needed for these maps to look good when morphing and so on.
-How dose the mesh breakup. Eyes, mouth, head, body?
The mesh breakup differs per character but in most cases, there is the body, separate eyes, separate teeth.
The head has several morphs (blend shapes) for talking and expressions. The vagina and anus is modelled using bones to allow physics for them.
The skinning of the model can be challenging work, so not for beginners in 3d modelling.
-Can I download a base mesh to work on?
In next version we will add a character mesh to work with. It will be a demo mesh purely to show how the model can be edited and thus allowing for other models to be derived from it.
Animation
-Are you using a base pose or T-pose that is found in poser or daz?
For clothing and for animation (motion capture) we use several T/I/Y poses depending on what the clothing/motion capture needs as base pose.
As seen in the image attached to this post, clothes are modelled as real cloth and using a tool later on fitted to the body. This clothing tool will also be available in next version (or the one after that).
-Can a mock-up bone structure, or actual bones, be provided for model referencing?
I have an image of the bone structure in attached image to this post. It contains shoulder bones and also in-between bones between arm and elbow for example for y-rotation.
-Can I make a custom bone structure?
To some degree. The body needs certain bones to work, like shoulder, legs, head etc.
General
-If I export a model from poser, would you 'take it from there', if you wanted to use it.
We cannot use poser models because of their licensing. Of course if a modeller used a poser model and fitted it to XStoryPlayer and distributed it freely on some forum, that would not be a problem. But we cannot use poser models directly or change them to fit our needs.
-Can I somehow access the installed content for use as template meshes and textures? I tried to figure out how to extract the bin files in the install dir, but no luck.
Not in the current version. In next version that will be possible.
If you have more questions, don't hesitate to ask. In the future we want to use this forum to talk more about creating your own models, tutorials on how to do this etc. So its a good start to answer some basic questions now.
Attachment: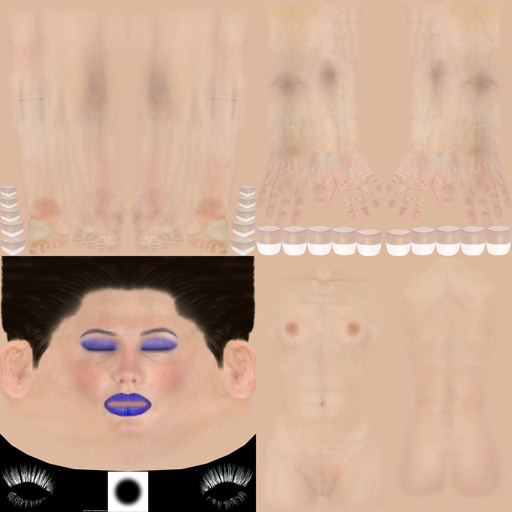 character_tex.jpg [ 67.77 KiB | Viewed 7839 times ]
Attachment: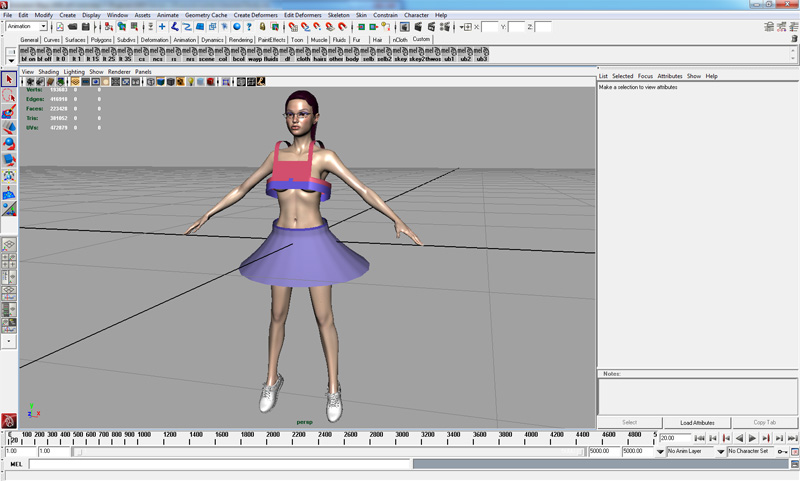 character_mesh.jpg [ 124.52 KiB | Viewed 7839 times ]
Attachment: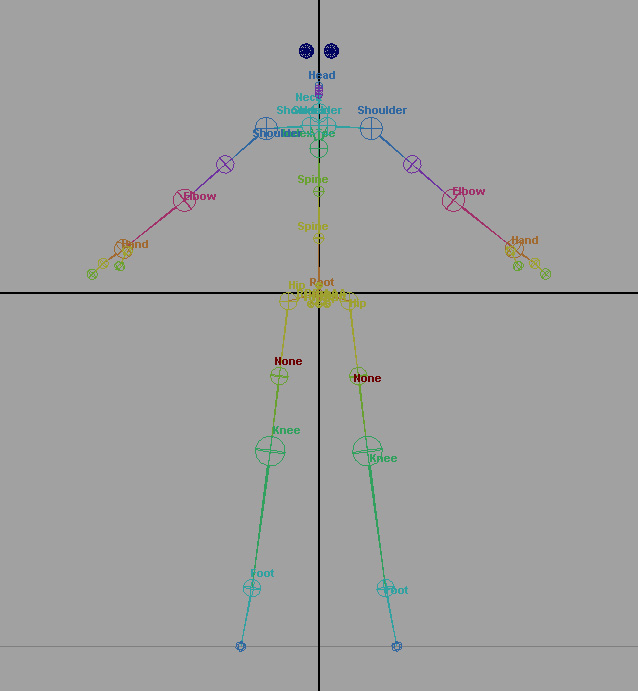 character_bones.jpg [ 67.4 KiB | Viewed 7839 times ]