The file you sent is a good example, and I imagine you did that with the other program you mentioned? I created one myself (with plenty of overlap, so no precise texturing, I understand it enough now to do that though when I get that far) that uses the the whole square and reuses the texture for each UV. But the seams are invisible by sewing the connecting edges together and aligning them. Like you mentioned, the only problematic seam is now in the front, to be hidden by the buttons. so I feel much more comfortable in my understanding of UV Unwrapping, and creating a new map. I did this and assigned a texture for testing (actually a shower curtain texture from the assets I copied over, lol. but it looked pretty good actually)
anyway, I then duplicated the bind mesh, renamed for render mesh and positioned it over the bodyTemplate after removing the other render mesh. I attempt to use filemaker, and I get issues. The error is always the same (image attached) but the referenced line number changes to a new resource once I remove what it complains about (mostly textures though if that helps at all).
Since the textures it was complaining about weren't being used (at least not for this test), I had no issue continuing to remove them. But now it is complaining about the zipper. If I remove that, filemaker will complain that it doesnt exist, so im stuck. No idea why this started happening, but it did start after I copied the curtain texture over, renamed it and set it as a material in hypershade. Then I assigned that material to the dress I am working on. There may have been other things I did that broke it, I just dont remember all the things that I did.
However, assigning a different material to the dress, and even removing the material I created doesnt fix the issue. it remains and I cant figure out how to fix it. Wondering if anyone has seen this before and how it can be fixed.
I may just have to re-create the whole thing to see if it happens again. At least I mostly know what I am doing now (at least as far as what I have done up to this point)
maybe Ill start with the texture and worry about all the dress re-shaping til I figure things out more. The curtain texture is tileable so I wont have to change the UV map to get it working well enough.
*Note: You have gone very far into helping me understand all of this, and it is appreciated. As soon as I get up to speed, You will have all the clothing you need for your stories. Least I can do for all the help.
Edit: it would help if I attached the image... lol

Attachment: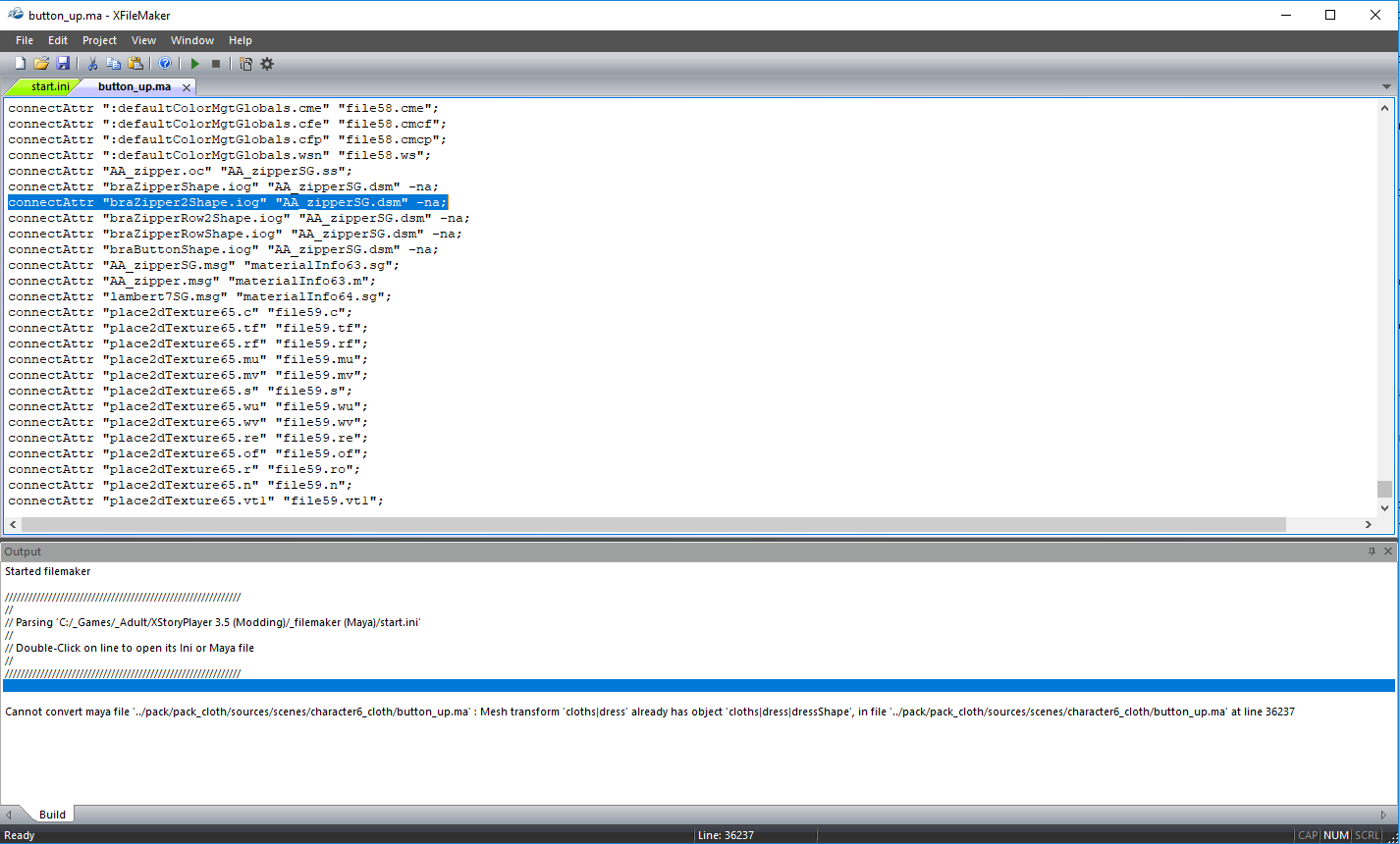 temp.PNG [ 67.69 KiB | Viewed 3231 times ]